Data Quality. Data Governance.
18.06.2020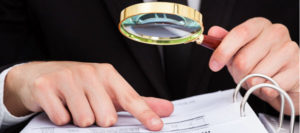 On June 18, 2020, a webinar Data Quality.  Data Governance was held.
This time we invited our colleagues from CB Italy and CRIF as speakers.
Valeria Racemoli, Regulatory Business Support Specialist, CRIF S.p.A.  and Calderara Luca, Head of Operations & Reporting CB Italy, talked about the regulatory measures and practical tools that CRIF in Italy is implementing to ensure data quality and data management, and touched on the Italian experience in applying the Code of Conduct for private credit information systems:  why and how it can help manage corporate governance and data.
All materials of webinar are available for members of ACIPE on internal website.